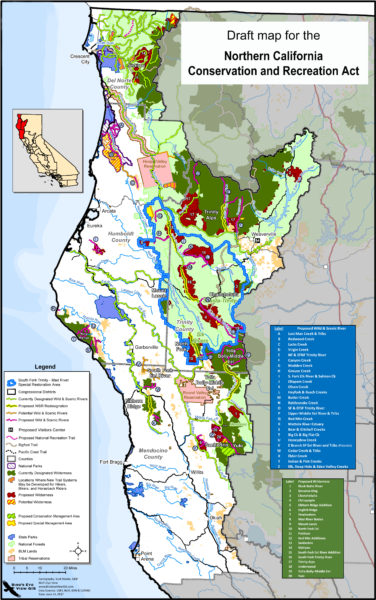 In early August of 2017, Congressman Jared Huffman released a piece of draft public lands legislation for Northwest California.
Developed in collaboration with a coalition of local businesses, landowners, biologists, conservation organizations, hunters, and anglers, this proposal would protect our wild lands and rivers and expand recreational opportunities while restoring watersheds and managing for fire.
Click Here to learn more about the draft bill
As part of the draft bill release, Congressman Huffman held a series of four town hall meetings across the region to hear from members of local communities.  These meetings were held in Eureka (Humboldt County), Crescent City (Del Norte County), Weaverville (Trinity County) and Ukiah (Mendocino County).
Congressman Huffman is encouraging folks in his congressional district to read more about this legislative proposal here and send any feedback, additions, suggestions, or edits to ca02publiclands@gmail.com.